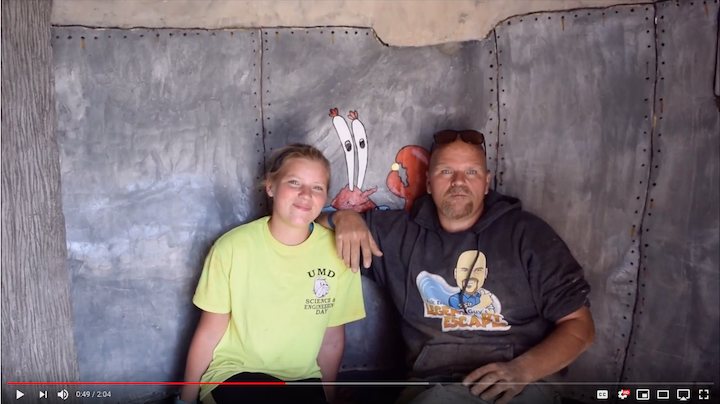 What does "User-Generated Content" Mean?
According to our trust-worthy friend, Wikipedia, (take THAT teachers who told me I couldn't site Wikipedia) "User-generated content (UGC)… is any form of content, such as images, videos, text and audio, that have been posted by users on online platforms such as social media and wikis.["
How does this differ from "content" in general?
The difference is between YOU as your brand photographing or filming, and one of your fans turning the camera on themselves and posting it.
Of course it depends on who's talking. If you posted your video to Youtube, according to Youtube, your video would be considered "User-Generated Content". Same if a news-station were to use videos filmed by someone outside the agency to augment the broadcast.
However, if you were, essentially, the agency, and you had your fans take pictures of themselves with your product, create videos about you or give reviews, then that would be UGC in relation to you.
Blooper-compilation videos, I would think, would also fall under this category.
Why Do We Care?
Yeah, why SHOULD we care?
Social Proof
On the first of August, I went to the AICP Next Awards held at the Detroit Historical Museum (I went live on Facebook – see here!)
There, one of the winners of the "Next Integrated Campaign" stood out to me (shown below).
If you watch it, you will see how, in the middle of Burger King giving their statistics about their campaign, they also grabbed clips from many social media influencers who created videos on "The Whopper Detour".
Now, it's one thing to be in front of the camera, talking about yourself and how cool you are… It's one thing for Burger King to film people driving up to the drive-throughs, or create their own graphics, but it becomes a whole new level of relevant when there are OTHER people talking about you. (Bonus points when the other people are influencers!)
Think about it like a website.
If you know anything about websites, when other people, other bloggers, other organizations are pointing at your site with your links, you get an SEO boost!
Google thinks, "WOW! This site must be relevant, look at how many other sites like it enough to link to it. I'm going to show this site to more people because they will probably find it relevant too."
When you are using content generated by other people or specifically your fans, it's not only YOU who's your brand ambassador, you have other, real humans jumping on your bandwagon with their stamp of approval in the form of their own created content! It gives your video more dimension. It gives your business more dimension.
NOT ONLY do they like you, but they like you enough to DO something about it, or MAKE something about it.
How can I put this to use for myself and my business?
You can use this in any number of ways. Here's a list of a few ideas:
Compile a list of selfies of people interacting with you/your brand/product and create a slideshow to music. With or without text.
Ask your true fans to film video reviews of themselves talking about how awesome they think you/your brand/your product is. Post these online – specifically on a review section of your website.
In a video you're making, do you have any photos or videos of customers that would showcase what you're saying?
Have fans submit questions in the form of videos (to play at the beginning) for you to then answer on video.
Create a video illustrating a problem/question (if you are going to solve it!) and use UGC to highlight that real people DO have this problem.
BONUS: Create a hype video mixing in screenshots of your 5-star reviews, positive things people have written about you, and video reviews
(make sure you are asking for permission! More on that at the end of this blog)
The Joys in "Raw"
There is a warm "home-iness" (is that a word?) to this type of media. I do love the look of high-quality professional photos and videos, but there is a feel to snapshot, cell-phone content. Many will talk negatively about the "raw" ness of video – meaning that which is lightly planned if at all, and lightly edited if at all. But even as a professional, I do not think that polished work is right for every situation or every campaign.
Sometimes I cherish the grainy, blurry image because that captures the feeling closest to what it was like in that moment. Whenever we think of the 70s/80s, we don't think in bright light, cold colors and high saturation. We feel the nostalgia when we see that warm image in yellows and oranges.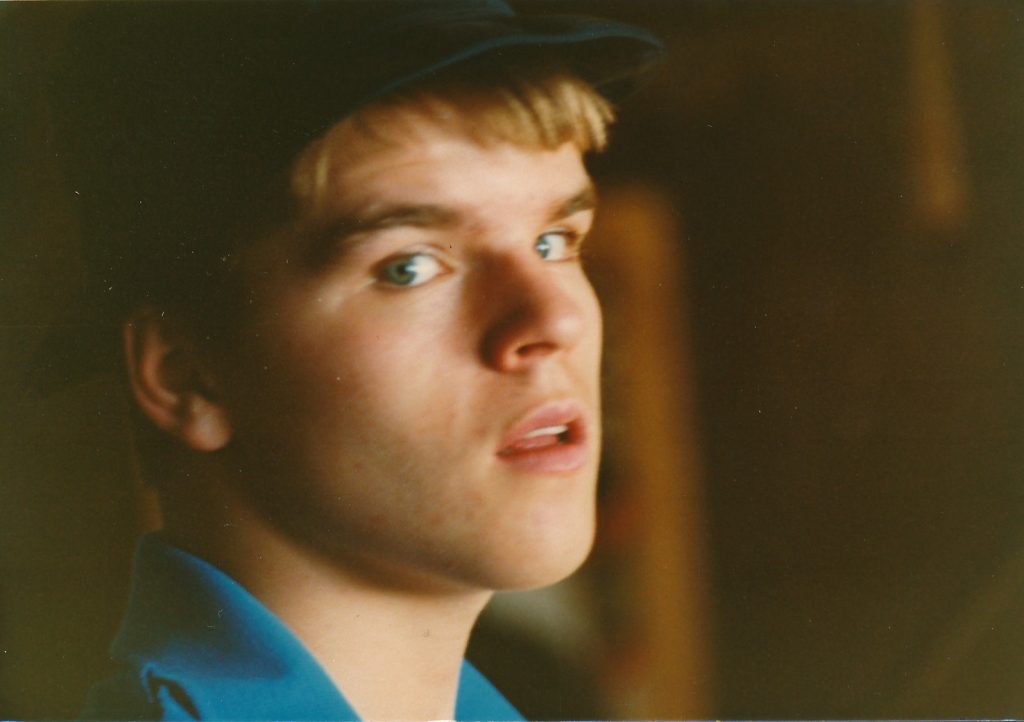 I love the professional shots I had done at my wedding, but I also love looking back at the Snapchat and Instagram stories of those who attended.
Don't discount your video or your fan-submitted video because it seems "low-quality". There is value in the real over the produced. Just as there are times for work and times for play. Time for movement and time for stillness. There is time for your content, and time for your audience's content. There is time for professionally produced video, and time for un-thought, un-planned video NOW.
Do businesses actually use User-Generated Content?
One last part to this I wanted to mention. Recently Sandi was approached by the company Stalkr, which is a production company specializing in creating videos for brands specifically using User-Generated Content.
Apparently they found this video:
(Its me! and my dad!)
and thought it might be a good fit for a new video for Google (yes GOOGLE!) about working with family.
If they decide to go through with it, they are prepared to pay her $500 to use up to 10 seconds of that video.
Remember that when utilizing video from other people, most of the time it's okay to do so, but if the permission is in question, you'll want to double check. If the client made it specifically for you, or they uploaded it and tagged you in it, it's implied for you to share and use it. If it's a person you do not know whose content you want to use, ASK. Do not take it. It has value. Sometimes even $500 of value!
I think UGC is only getting bigger and bigger as people are getting more adept at using their cell-phones and posting to their social medias so keep your eyes and ears open for how you can best use this in your business. I'd love to hear any suggestions you may come up with as well.
To living our inspired lives,